I bet you're wondering what the heck does " Boschveldt" mean? 

Well, it's a very old word meaning wilderness. Yes that's what we do,  go into the wilderness and operate our QRP radios.

Here's the cool thing about this club - no dues,  numbers or contests - ever!

We just want to have fun operating our QRP ham radios in the wilderness or back country.

This club is for the active QRP ham radio operator who hikes, rides etc in to the wilderness or country, operates his or her QRP radio or is active in club activities.

Please email portable wilderness articles and pictures  for our  article and picture pages.  Your articles may be an operation, gear or new products.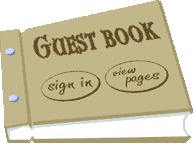 Field Day 2019

June 21st - June 23rd, 2019

Field Day will again be held at the same location as last year.

1133 W. Valley hill Road

Malvern, PA. 19355

If you plan to operate, please send

WA3WSJ  an email so we may coordinate stations.
W3BQC 2019 FD Op List:

CW: WB3GCK, WA3WSJ

SSB: 

Digi: 

VHF/UHF: K3YTR

On the way out K3YTR had a medical issue so we had to get EMS personnel there. We initially used 146.520 simplex to relay messages from K3YTR location to the road. Later we used a local repeater to communicate until EMS setup comms.