I bet you're wondering what the heck does " Boschveldt" mean?

Well, it's a very old word meaning wilderness. Yes that's what we do,  go into the wilderness and operate our QRP radios.

Here's the cool thing about this club - no dues,  numbers or contests - ever!

We just want to have fun operating our QRP ham radios in the wilderness or back country.

This club is for the active QRP ham radio operator who hikes, rides etc in to the wilderness or country and operates his or her QRP radio.

Please email portable wilderness articles and pictures  for our  article and picture pages.  Your articles may be an operation, gear or new products.

* Nothing on this site is copyrighted *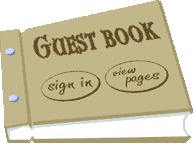 Yes, this guy hasn't  left the tent since the 50s!

W3BQC PA-MD  POTA Sprint

July 16th - July 19th, 2018

7/16:

Pine Grove SP, PA K-1398

7/17:

Caledonia SP, PA K-1337

Mt Alto SP, PA  K1386

Catoctin NP, MD  K-0666  (The Devil's Park)

7/18:

South Mtn SP, MD K-1598

Greenbrier SP, MD  K-1575

George Washington Monument  SP, MD  K-1604

7/19:

??

Please listen for WA3WSJ and KB3SBC as we activate several parks in Pennsylvania and Maryland!

Anyone who works W3BQC may download the above QSL card - click here.