I bet you're wondering what the heck does " Boschveldt" mean?

Well, it's a very old word meaning wilderness. Yes that's what we do,  go into the wilderness and operate our QRP radios.

Here's the cool thing about this club - no dues,  numbers or contests - ever!

We just want to have fun operating our QRP ham radios in the wilderness or back country.

This club is for the active QRP ham radio operator who hikes, rides etc in to the wilderness or country, operates his or her QRP radio or is active in club activities.

Please email portable wilderness articles and pictures  for our  article and picture pages.  Your articles may be an operation, gear or new products.

* Nothing on this site is copyrighted *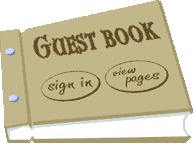 Damascus, VA Trail Days Trip

May 16th - May 20th, 2019

I plan to experience Trail Days this year.  I've been trying to do this for over ten years now and this year I'm going there.  This should be an awesome trip!

Members - check out the itinerary below and email me if you want to go.

Thursday, May 16th:

Leave 10am , drive five hours, stay Quality Inn Staunton, VA

Friday, May 17th:

Leave Staunton, VA 10am, drive three hours to Damascus, VA Trail days 1pm

Check in Quality Inn at Abingdon, VA  - 9pm

Saturday, May 18th:

Trail Days - 10am - ?

Stay Quality Inn Abingdon, VA

Sunday, May 19th:

Drive to Grayson State Park

Hike to see wild ponies of the highlands - once in a lifetime!

Backpack, play radio to Mt Rogers, VA - spend night on trail

Grayson Highlands SP: POTA K1300

Old Flat State Forest: K-5520 ( near Mt Rogers)

Monday, May 20th:

Hike out and drive home

Notes:

All rooms are pre-paid

One spot left for this trip

You buy own meals - rooms free!

Sunday, May 19th -20th

Special Event - Polar Bear Moonlight Madness Event from Grayson Highlands State Park

Flower Fullmoon is May 18th, but we plan to operate 19th -20th from the trail!