I bet you're wondering what the heck does " Boschveldt" mean?

Well, it's a very old word meaning wilderness. Yes that's what we do,  go into the wilderness and operate our QRP radios.

Here's the cool thing about this club - no dues,  numbers or contests - ever!

We just want to have fun operating our QRP ham radios in the wilderness or back country.

This club is for the active QRP ham radio operator who hikes, rides etc in to the wilderness or country, operates his or her QRP radio or is active in club activities.

Please email portable wilderness articles and pictures  for our  article and picture pages.  Your articles may be an operation, gear or new products.

* Nothing on this site is copyrighted *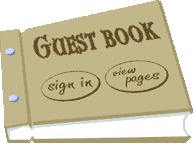 KB3SBC Green Bank Telescope Article makes QST!
New QSL Cards available to all members!

NY Road Trip Coming Soon!

Click here for details of trip.
2019 MOC Mug Shot - Don't Let This Happen to You!