I bet you're wondering what the heck does " Boschveldt" mean?

Well, it's a very old word meaning wilderness. Yes that's what we do,  go into the wilderness and operate our QRP radios.

Here's the cool thing about this club - no dues,  numbers or contests - ever!

We just want to have fun operating our QRP ham radios in the wilderness or back country.

This club is for the active QRP ham radio operator who hikes, rides etc in to the wilderness or country and operates his or her QRP radio.

Please email portable wilderness articles and pictures  for our  article and picture pages.  Your articles may be an operation, gear or new products.

* Nothing on this site is copyrighted *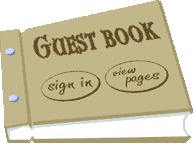 Boschveldt QRP MOC Event

January 12 -14, 2018

Blueberry Hill Lodge

Please mark your calanders for this weekend as we gather at the AMC Mochican Outdoor Center located in the Delaware Water Gap, NJ for a weekend of radios and fun!

Please email Ed, K3YTR if you plan to attend this wonderful weekend at: k3ytr@aol.com
Blueberry Hill  Lodge offers sleeping accommodations for up to 16 people in multiple bedrooms, restrooms and showers, full kitchens for self service groups, and is heated. Blueberry Hill includes a fireplace for ambient heat. Private rentals are available year-round, but require a 12 person minimum.

Blueberry Room 201 now has 1 bunk Bed (twin) and 2 Single Beds (Twin) – allowing for 3 bottom Bunks in one room.